Is the inflatable castle suitable for play in the colder season?
It's cold, will anyone play in the children's inflatable castle? Are children's inflatable castles suitable for autumn and winter? Can children's bouncy castles freeze when placed outdoors? Today we will tell everyone that children's inflatable castle is suitable for all seasons. It is not only afraid of heat, but also not cold.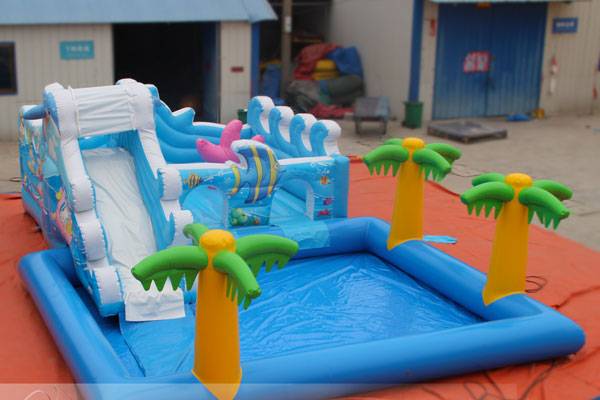 The inflatable castle is made of first-class environmentally-friendly laminated PVC. This material has a cold resistance of minus 40 degrees Celsius. It will not detach from the glue layer after soaking for 10 minutes. Therefore, you don't need to worry about whether the bouncy castle will freeze if it is placed outdoors.
Children's inflatable castles are a project that can be operated all year round, especially during the holidays, it is obvious to all, and holidays are also the golden point of children's inflatable castles.
Although it is slightly colder in autumn and winter, it is still popular. The children bounce around in the bouncy castle. This will not feel cold, but also promotes the circulation of blood. This is very beneficial to the healthy growth of the children. Therefore, parents are also willing to let their children Playing with inflatable castle in winter.